The Six Foot Canasian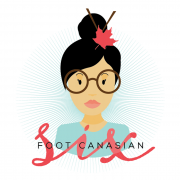 Posts by The Six Foot Canasian for Blog:
---
MONEY. We spend our whole lives wanting it, figuring out how to get it, working hard to earn it, thoughtlessly spending it, wondering where it went, stressing out about not having enough of it, and worrying about not saving it for the future. Considering how important money is to living a happy life, it's unfortunate that most Canadians carry some form of debt, primarily because they don't know enough about their finances.