The Six Foot Canasian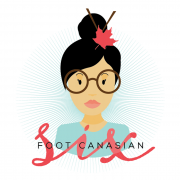 Posts by The Six Foot Canasian for Blog:
---
One year ago I spent Canada's 148th birthday getting to know my new neighbourhood ... the East Village. With childlike curiosity, I wandered through the annual East Village Street Fair and Show n' Shine, amidst all of the construction, cranes, and fenced off areas, as the East Village was slowly coming to life. Similar to last year the vendors were in fine form, the classic cars and hot rods were polished and pristine, the Simmons Building was bursting at the seams with hungry Calgarians (Sidewalk Citizen Bakery was out of food before 6pm rolled around and the rooftop was open for drinks), and thousands of people strolled down the RiverWalk taking in the sights and the sounds along the Bow River. One year later, St. Patrick's Island Park is open to visitors for family fun and BBQ-ing, the Rooftop Bar @ Simmons is serving up drinks and a delicious menu of its own (different from charbar), and Studio Bell (the home of the National Music Centre) opened its doors to the world!