The Six Foot Canasian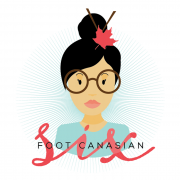 Posts by The Six Foot Canasian for Blog:
---
I have a confession to make. I have been an advocate of the fitness industry for over 20 years but didn't even begin to factor in the importance of good nutrition until ten years ago. I would train several hours a day and then put sub-standard food and low grade fuel into my body. I would generally feel tired, run down and sluggish most days. I thought of food as a chore and would purchase it based on convenience and price, rather than view each meal as an opportunity to do something good for my body.