The Six Foot Canasian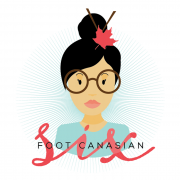 Posts by The Six Foot Canasian for Blog:
---
When I moved back to Calgary in 2014, after living abroad for several years, I was ready for a fresh start. After living in various cities throughout the United States, I quickly realized the things that mattered most to me were back here in Canada ... my family and that feeling of being "at home". Born and raised in the Yukon, surrounded by rivers and mountains (but a town that was just too small for my BIG personality), Calgary naturally felt like my second "home". When I decided to move back I knew it was going to be the last one I would make.