The Six Foot Canasian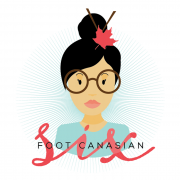 Posts by The Six Foot Canasian for Blog:
---
Growing up in a small town with only four television channels (and long before smartphones, tablets or the Internet even existed), playing "dress up" with my friends was one of my most favourite things to do. I remember transforming four dining chairs and a bed sheet into a secret world where we could be anyone and do anything imaginable. Luckily, being the youngest of four sisters, colourful fashions, glittery accessories and an endless supply of pink lipstick and eyeliner were always within reach.