The Six Foot Canasian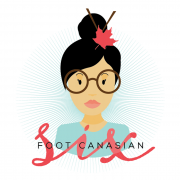 Posts by The Six Foot Canasian for Blog:
---
It's hard to miss the Sticky Ricky's food truck rolling down Calgary streets in the summer time! With its Louisiana State University (LSU) inspired colours and shiny exterior you would think a party is coming to town. But ... don't let the purple food truck or compostable food containers fool you! What these guys dish out every day is pure culinary genius!