The Six Foot Canasian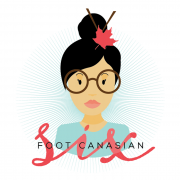 Posts by The Six Foot Canasian for Blog:
---
I am fortunate to have befriended some of the most amazing human beings on the planet. James Lawrence (aka., the "Iron Cowboy") may be THE MOST inspiring person that I know. Born and raised in Calgary (now living in Linden, Utah), this father of five is doing something that nobody in the world has ever attempted before ... 50 full distance Ironman triathlons, in 50 consecutive days, in 50 different states! Keep in mind a full distance Ironman triathlon consists of a 2.4 mile swim, 112 mile bike and 26.2 mile run (a total of 7,030 miles that he will physically travel in 50 consecutive days). SERIOUSLY!!