The Six Foot Canasian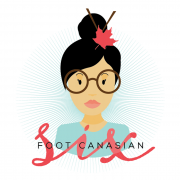 Posts by The Six Foot Canasian for Blog:
---
I've been in the fitness industry for over twenty years and have either taught or participated in thousands of yoga classes of various styles (i.e., Hatha, Ashtanga, Bikram, Moksha, Core Power and the list goes on and on) but there is just something magical about practicing yoga without walls, windows or mirrors getting in the way! Think about how "zen" it would be to truly salute the sun as you reach upwards to the endless sky, standing in Mountain pose on a mountain top or balance in Tree pose in a forest of trees ... breathtaking. And ... that's exactly what you get to experience when you drop by the East Village Experience Centre Deck on Tuesday at noon for their FREE Yoga class (and it's open to ANYONE who wants to join in on the fun)!!