The Six Foot Canasian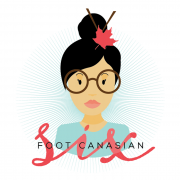 Posts by The Six Foot Canasian for Blog:
---
I can admit ... the Calgary Stampede is an unlikely place for a six foot tall CanAsian. I've lived in Alberta for a total of ten years (four of them in Calgary) and I feel as though I'm in my own version of "Where's Waldo?" when I visit ANYTHING country. There aren't many Asians intentionally wandering around Lammle's looking for a belt buckle or cowboy hat (let alone steer wrestling, bullriding or racing a chuckwagon) and I am typically one of very few at the bar singing along with Garth Brooks and/or attempting to line dance or two-step on the dance floor.