The Six Foot Canasian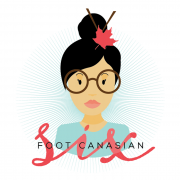 Posts by The Six Foot Canasian for Blog:
---
Since the very first day I wandered into the East Village, the retail space being promoted on the main floors of both the First and Evolution buildings caught my eye! Now that I am finally back to Calgary for good (and had enough of jet-setting life) I have been seriously thinking about opening up another small specialty studio here in the city. This is something that I have done before (and also consulted other businesses on the process) but was inspired by what I've been learning about the East Village to seriously look into the opportunity and determine whether or not it would be the right time for me.