The Six Foot Canasian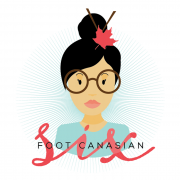 Posts by The Six Foot Canasian for Blog:
---
I've lived in some of the most incredible cities in the world (i.e., Calgary, Toronto, New York, Chicago, Denver and all throughout Europe) and visited more countries that I can count ... and eating good food has always been top on my list of things to do wherever I go. In my travels I've had some of the most amazing culinary experiences, both in award-winning fine dining establishments and local eateries with amazing character and flair. charbar has very quickly moved to the top of my list!