The Six Foot Canasian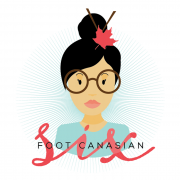 Posts by The Six Foot Canasian for Blog:
---
Today marked the beginning of my "East Village Education" ... thanks to Sandra Peters (the Sales Manager currently showing the Verve Condominiums). After just one meeting I was ready to start a complete social media campaign (including this website) to win the East Village Resident Ambassador Contest!
---
My journey with this website (www.sixfootcanasian.com) all began in Downtown Calgary's East Village. A post shared by a friend and a fired up curiosity had me driving up the Deerfoot Trail to something that changed the course of my life ... the East Village Experience Centre!
---
But ... I also have some VERY Asian traits that I have learned to accept: