The Six Foot Canasian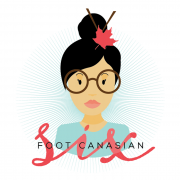 Posts by The Six Foot Canasian for Blog:
---
A few years ago I got that saying tattooed on my back ... a reminder of the life I used to have and the future I deserve to create for myself. Needless to say it didn't take long for me to realize the only option was to do everything I could to succeed and never look back. But ... I then started wondering, "WHAT EXACTLY DOES THAT MEAN?".