The Six Foot Canasian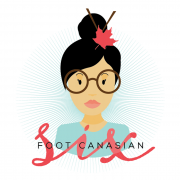 Posts by The Six Foot Canasian for Blog:
---
Being Asian is both a blessing and a curse (and I can say this because I am 100 percent Chinese and can totally "own" my Asian-ness). Hard work has never been a problem for me. It's helped me see great success in my life and career. From my performance on the job to my athletic pursuits (both recreational and competitive) and the home improvement projects on the weekend, I don't punch a clock and put in whatever time and effort is needed to get the job done.