The Six Foot Canasian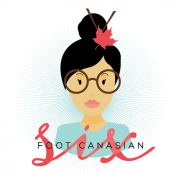 Posts by The Six Foot Canasian for Blog:
---
From its humble beginnings, thousands of years ago, the marriage of rice and fresh seafood has evolved beyond a means of preserving fish for a quick, Japanese snack. For many of us born and raised in the Western Hemisphere, our exposure to sushi is limited to a short list of sliced raw seafood (sashimi), handcrafted rice topped with fresh fish (nigiri), rice rolls (maki and uramaki), and hand rolls (temaki), each with the expected soy sauce, wasabi and pickled ginger on the side. Much like our dependence on the Heinz Ketchup bottle when we order up a serving of fresh cut french fries, we have also become reliant on a side dish of soy sauce (and accompaniments) with our sushi. At a recent visit to Goro + Gun, for Chef Tomo Matsuna's "Omakaze Sushi Experience", the select group of "foodies" in the room were truly enlightened as each participant was introduced to the true artistry of sushi ... one that didn't need the support of any sauce or side dish!
1 2 3 4 5 ... 7 →