The Six Foot Canasian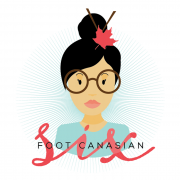 Posts by The Six Foot Canasian for Blog:
---
Every day we make thousands of decisions that ultimately change the course of our lives. Wake up when the alarm clock goes off or do we hit the "snooze" button? Blue shirt and black pants or pink wrap dress? Answer the phone or let it go to voicemail? Order the greasy fries or the healthy salad? Smile back when a cute guy at the coffee shop smiles at you or look away? Take the regular way home or try a shortcut? Say what's on your mind or stay silent. Accept an invitation to go out or stay home?