The Six Foot Canasian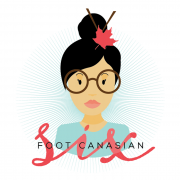 Posts by The Six Foot Canasian for Blog:
---
Losing someone to cancer is (sadly) common. Until a few months ago, I was in complete denial of cancer's impact on my own life and the lives of many of the people around me. Considering 43 people hear the words, "You have cancer.", every day in Alberta, and 1 in 2 people in their lifetime receive a positive diagnosis, it was time to face the facts. It wasn't until I met Delores DeSousa ("Lori"), who lost her battle with this terrible disease, that I came to terms with what cancer truly means to me.